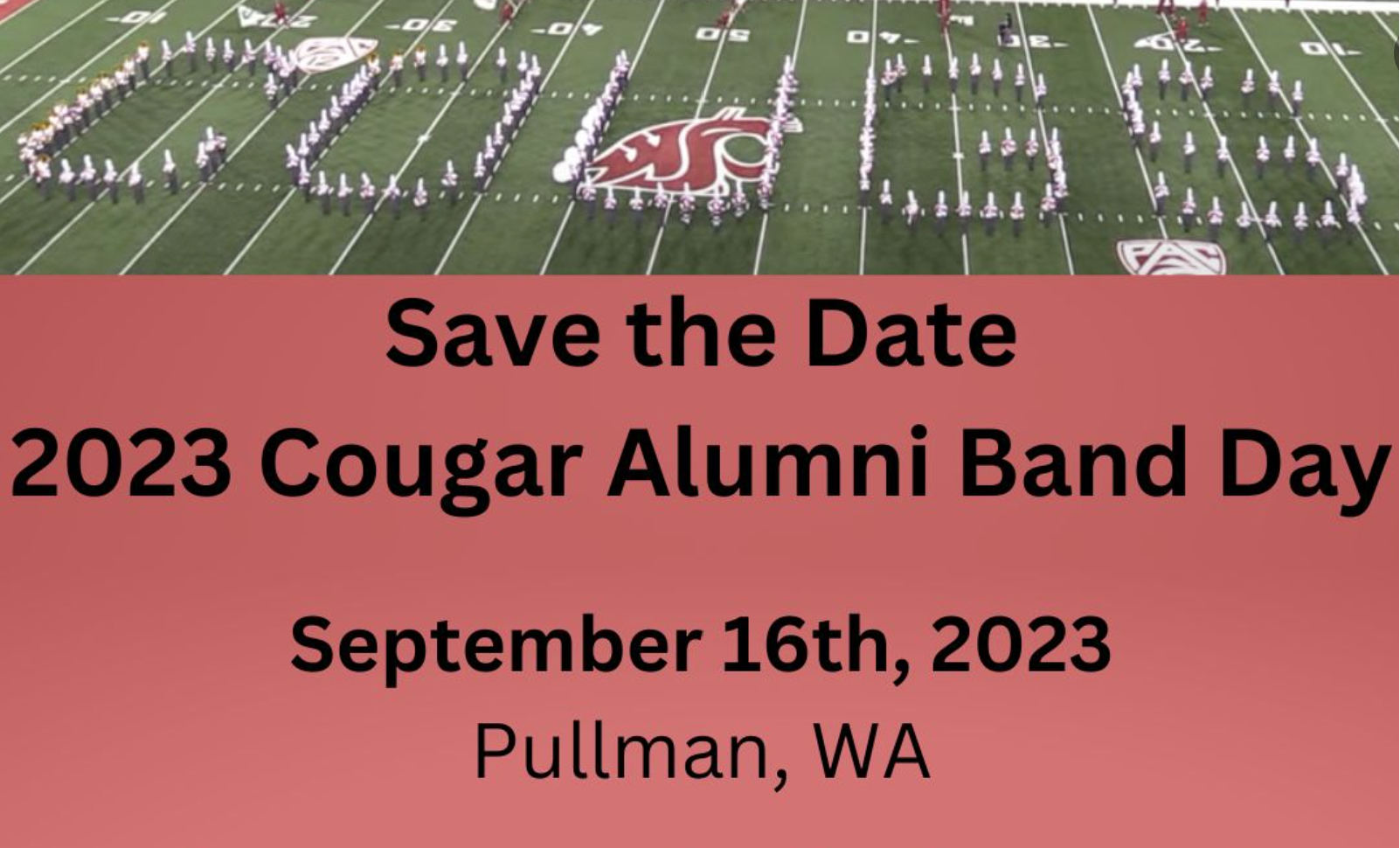 Hey Cougs,
Alumni Band Day is Here!

To see what we are up to, join our alumni band facebook group: Cougar Marching Band Alumni


See itinerary HERE Countdown Timer
The Cougar Alumni Band is now a 501(c)(3) non-profit organization!
Your donations to us are now tax deductible.
More details to come!
Help the Cougar Alumni Band's efforts to build our alumni base
and support the Cougar Marching Band.
Dues are now payable online!
Were you in the Cougar Bands?
Find out the many ways you can Get Involved!
Interested in having the Cougar Alumni Band play at your wedding reception, or social function? Email us to discuss the possibility of us performing!
Got CAB pics? Please send a copy to us to help record our events in the Photo Gallery.
Want to participate but don't have an instrument? Want to practice a few songs before attending an event? We can help! Mention it in the event signup form.